Robin Andersen, LMFT, for CAMFT President-Elect!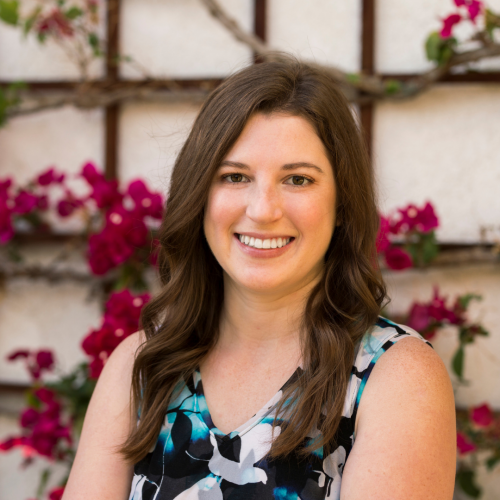 It has been a pleasure to serve on CAMFT's Board of Directors since 2019, and I am honored to be nominated for President-Elect. As the board's Chief Financial Officer, and as a previous Clinical Director-at-Large, I have worked tirelessly to advance our association and profession. I aspire to continue devoting my time, energy, and passion to important causes our membership has identified within the capacity of President-Elect.
In my time as a board member, I have collaborated with fellow board, committee, and task force members, as well as our phenomenal staff members, to:
Update the MFT Scope of Practice and have it signed into law
Amplify the voices of emerging professionals within our prelicensed membership
Ensure CAMFT's financial stability and growth in the midst of a worldwide pandemic
Develop CAMFT's process for identifying and creating social policy statements on racism, racial trauma, access to mental health care for BIPOC, and more
Strengthen CAMFT's chapter leaders by creating valuable resources, obtaining experts to provide DEI consultations, and offering ongoing learning and networking opportunities
My experiences with CAMFT as a board, committee, and task force member have allowed me to develop extensive knowledge of the inner workings of our association and support CAMFT's Strategic Plan in numerous ways. The amount of time and energy required for board, committee, and task force meetings, professional events, advocacy efforts, and legislative efforts is significant, and I have consistently gone above and beyond with these activities over the course of my two terms on the board.
Current Appointments:
Chapter Advisory Committee, Co-Chair (2017-present)
Educational Foundation Board of Directors (2020-present)
Executive Committee (2020-present)
Finance Committee, Chair (2020-present)
Pre-Licensed Committee, Past Chair (2018-present)
Social Policy Task Force (2019-present)
Previous Appointments:
Connects Committee (2018-2020)
Elections Committee (2018)
Prior to joining CAMFT's Board of Directors, I served as the President of the San Diego North County Chapter of CAMFT (2017-2019) and Director of Community Outreach (2016-2017). Under my leadership, our chapter received the 2019 Chapter Excellence Award for Financial Management, and I was personally the recipient of our 2019 Outstanding Chapter Leader Award at the CAMFT Chapter Leadership Conference.
My goal for the next three years is to ensure CAMFT's board members are exceptional stewards of the resources available to us in order to benefit MFTs and the clients we serve. My time as Chief Financial Officer has enlightened me to how we can utilize our assets to meet present-day needs while simultaneously looking ahead to the future of our profession, anticipating challenges we may face with the ever-changing mental health landscape and addressing them proactively rather than reactively. This pandemic has exacerbated the systemic issues that already existed in the mental health field, and CAMFT is in a position to use its influence to bring about meaningful change. I desire to see CAMFT become synonymous with expertise on mental health issues within the state of California, and potentially across the United States.
Thank you for your consideration, and I look forward to the opportunity to serve you as President-Elect!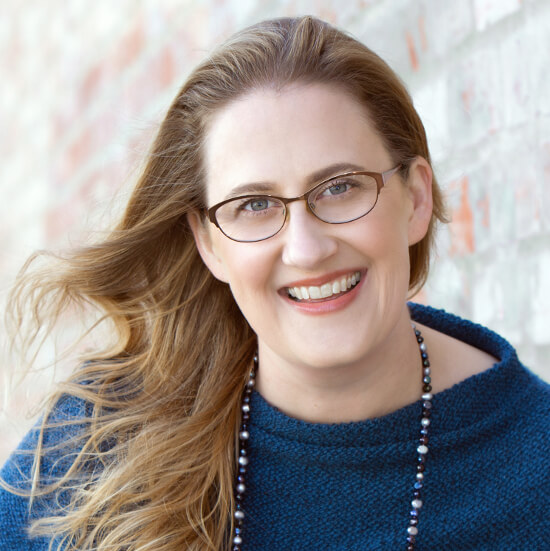 Katie Vernoy, LMFT (CAMFT President, 2019-2020)
I was so excited when I learned that Robin Andersen decided to put her hat in the ring for President-Elect of CAMFT this year! She and I have known each other for quite some time and I have always been impressed by Robin's work ethic, reliability, adaptability, and thoughtfulness. Robin stepped onto the board in 2019 while I was serving as President of CAMFT. She immediately engaged in the process, sharing insights and even bringing a proposal to the board's attention. Robin has been actively involved with CAMFT since she began her career, so she came to her board service with breadth and depth of knowledge about the organization and about our profession. Robin is always willing to roll up her sleeves and offer her perspective and her diligence to the tasks at hand. Robin has augmented her board service by joining a number of committees and task forces. She has shown her commitment to the work by heading up or actively participating in a number of initiatives that have moved CAMFT forward. Robin has excelled as our CFO and is a strong member of our Executive Committee. Robin has the experience, the dedication, the leadership skills, and the commitment to serve as President for our organization. I am so pleased to be able to endorse Robin Andersen for President-Elect!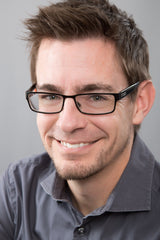 Ben Caldwell, PsyD, LMFT (Advocate, Author, and Educator)
"Robin Andersen has an established track record as a problem-solver for California MFTs at all career levels. She is a powerful advocate, and I have every confidence she will put her skills and knowledge to use to create tangible, effective solutions for the challenges our profession faces."
Somi Han, LMFT (SDNC-CAMFT Chapter Leader, 2017-2019)
"I had the pleasure of working with Robin Andersen when she was President of SDNC-CAMFT. Robin led with great clarity of vision - she wanted to support, advocate for, and uplift the MFT profession within the north county region, and she did so consistently and with great dedication. She was strategic in her planning - always came to our meetings prepared and understood how to prioritize both the topics at hand and our time, and believed in teamwork. She trusted us with our respective duties and helped us to shine in that way. In terms of character, Robin is honest, trustworthy, hardworking, and gracious. She is steady and transparent, which I found particularly energizing and motivating in our work together. Moreover, Robin has a true passion for MFTs and is a tireless advocate for our profession. I am proud to support her in this endeavor."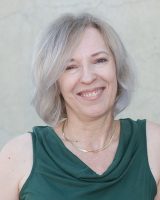 Barbara Calvi, LMFT (Chair of CAMFT's Chapter Advisory Committee, Former SFV-CAMFT Chapter President, and Recipient of 2018 Outstanding Chapter Leader Award)
I can state unequivocally that I support and endorse Robin Andersen as President-Elect for CAMFT. I have had the pleasure of working with Robin for the past several years on the Chapter Advisory Committee for CAMFT. Throughout the entire time, Robin demonstrated the highest level of commitment and dedication. She was thoughtful about all aspects of the issues we addressed. Robin is very collaborative and could always be counted on. I could count on Robin every step of the way as my Co-Chair of the Chapter Advisory Committee. She is also kind and a delight to work with.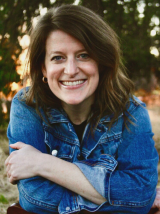 Lacy Tannous, AMFT (CAMFT Pre-Licensed Committee Member)
I'm confident Robin would succeed because of her dedication to CAMFT members in every stage of their career. She is a passionate, dedicated, focused, and inclusive leader. I feel really encouraged that someone who cares about pre-licensed members would be filling the President-Elect role."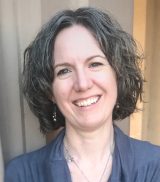 Rachel More, LMFT (CAMFT Member & Private Practice Owner)
"Robin's commitment to service and excellence has been clear to me since we first met 8 years ago. She is dedicated to advocating for MFTs and would be a tireless leader as CAMFT President-Elect. As a recently licensed clinician, I especially appreciate Robin's support for prelicensed members, which is important for strengthening our community, as is her focus on diversity. I would be thrilled to see Robin lead CAMFT into the next chapter."

Mary Bozigian, LMFT (CAMFT Member & Private Practice Owner)
"Robin Andersen has served on the CAMFT Board of Directors since 2019 and has consistently demonstrated the ability to advocate, collaborate, and develop resources and supports for licensed and pre-licensed members. Robin is a leader, hard-working, tenacious, and passionate - qualities which have earned her my vote for the CAMFT President-Elect 2022-2023 term."
I want to hear from you, the CAMFT membership! Feel free to send your questions and comments to Robin@ResolveTherapy.com.